Welcome to my website
Please have a look to see if you think I can help you.
A bit about me…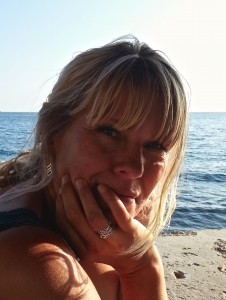 I am a psychotherapeutic counsellor. I use an integrative approach, which means that I use my knowledge of different therapeutic approaches such as Person Centred Counselling, Psychodynamic therapy and Cognitive therapies (CBT), to find a flexible approach that best meets the needs of my clients.
I have many years of experience in working with people from all walks of life. As a counsellor I have helped adults and young people manage their problems with anxiety and depression, their problems with addiction, and problems with relationships, for example. I also provide therapy to couples.
I also have over 20 years experience in working as a social worker. I have worked with families, adults, children and young people who were dealing with problems like alcohol and substance misuse, parenting issues, and abuse. I have worked with children and young people in care, and have an extensive knowledge of the care system, and of fostering and adoption.
I have personal experience of being the client in a counselling relationship, and have found this invaluable in helping me manage some very challenging life events, as well as accelerating my self-development, It also made me determined that counselling was the right career for me, and that I want to offer this service to others.
I am on the accredited register with the National Counselling Society. This register has been accredited by the Professional Standards Authority. I am fully insured. I am committed to my ongoing professional development and attend regular supervision.
Qualifications:
Advanced Professional Diploma in Psychotherapeutic Counselling
Advanced Diploma in Psychotherapeutic Counselling
Diploma in Psychotherapeutic Counselling
Certificate in Counselling Skills
Postgraduate Certificate in Family Studies
BA in Social Work
CPD:
Introduction to Solution Focused Therapy
Anxiety Disorder
Mindfulness, the Brain and Therapy
Gestalt Chair Work and working creatively
Treating Panic Disorder
Couples therapy, a practical masterclass by the Human Givens College
Adolescent Mind States in Adults
Fragmented Minds, Dissociation, Dissociative Identity Disorder and Psychosis
Attachment and Traumatic Bonding
Treating PTSD, Trauma and Phobias with the Rewind Technique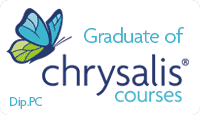 I can help you change your perspective on issues in your life...
... so you can look at them in a different and more constructive way.
My services…
I will provide a safe and confidential environment, where you can talk and express yourself, and feel listened to with warmth and empathy.
We all experience difficult times in our lives, often they are a result of things that have happened to us. The beliefs, thoughts and feelings we hold on to as a result of this can inhibit us from feeling happy and fulfilled. In therapy I will help you work through any areas in your life where you feel "stuck" and where you experience problems. I will help you develop a greater understanding of yourself, and help you change your perspective on the issues in your life, so you can move on and manage your problems in a different and more positive way.
When I work with couples, I will first work with the problems you are experiencing at the moment. I will help you understand how the problems in your relationship may have developed, and help you create a deeper understanding of yourself and of your partner, and what both your roles are in creating your relationship. We can then use this understanding to change your relationship from the one that you have, to the relationship that you want.
Counselling can be a very positive investment in your life. Many people experience positive shifts in different areas of their lives through counselling. For example, they've gained a heightened sense of self-awareness, a deeper understanding of the issues they are dealing with and a stronger sense of who they are. Please read the testimonials to see how some of my clients experienced counselling wth me.
I have a comfortable private room available for counselling. I also offer online counselling through Skype.
Sessions last 50 minutes. Sessions with couples last 75 minutes. We can agree together the time and day we meet.
I charge £45.- per session, £65 for couples. I can offer a reduced fee for students.
Payment can be made by cash, cheque or bank transfer.
It is very important for you to find a therapist with whom you feel safe and comfortable. Please email or call me for an initial chat, free of charge and with no obligations, to see how we get on.
Areas where I can provide support as a counsellor are:
Anxiety and stress
Depression
Addiction
Bereavement
Low self-esteem and low confidence
Parenting problems
Attachment problems
Relationship issues
Self-defeating behaviours
Isolation or loneliness
Personal development and spiritual development
Phobias
PTSD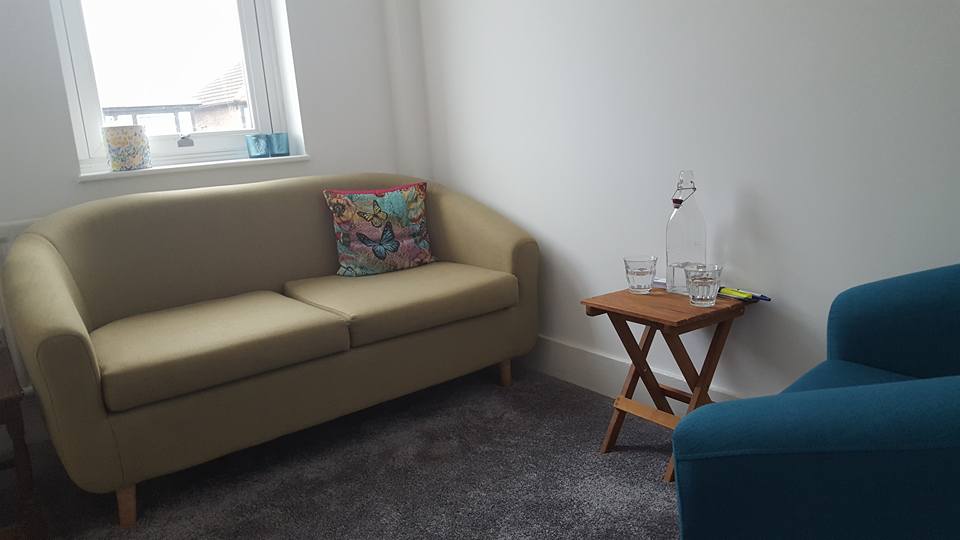 Fees
24 hours notice for cancellation
£45 per 50 minutes session
£65 for couples per 75 minutes session
Appointments available at my practice in Carshalton Surrey.
Please email me at marijkeroberts69@gmail.com, or send me a message for more information.